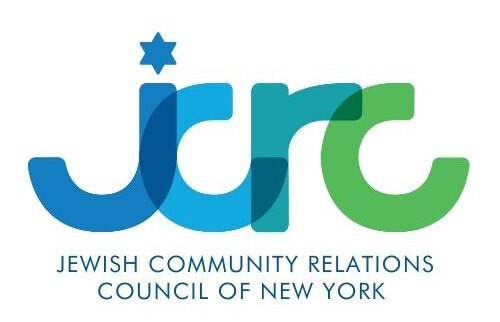 New York State will have its second of two primary elections on August 23rd, which will determine candidates for U.S. House of Representatives and New York State Senate.
JCRC-NY, a UJA Federation agency, has partnered with WhosOntheBallot.org a project of Columbia University's School of International and Public Affairs to provide all the information you need to prepare and stay informed for the August 23rd primary.
Visit WhosOntheBallot.org to check your voter registration, polling location, and who is on your ballot. There you can find links to all the candidates' websites so you can be informed before voting. You can also find your sample ballot here, which shows exactly what your ballot will look like in your election district.
Register to Vote – Deadline July 29th!
July 29th is the last day to mail voter registration forms or register in-person for the August 23rd Primary Election. You can register online, by mail, at the DMV or in-person at the Board of Elections at all borough offices from 9am to 5pm. For a list of locations, visit HERE.
Not sure you're registered to vote? Verify your registration status HERE.
Those with a valid ID from the New York State DMV can quickly register online HERE.
You must be registered with a political party to vote in a primary election. There are primary elections for the Democratic and Republican Parties ONLY.
EARLY VOTING
Early Voting will begin on Saturday, August 13 and run until Sunday, August 21. Early voting sites are still being finalized and may be different from your Election Day poll site, so make sure to check WhosOntheBallot.org before you go. Hours vary by day, so please plan ahead. Also, your early voting location may have changed from past elections, so verify your location before going.
ABSENTEE VOTING: Requesting a Mail-in Ballot
The online portal to request an absentee ballot and/or a downloadable application form to mail-in can be found here. If you need to request an Accessible Ballot, click here. The last day to apply for an absentee ballot by mail is August 8th, though we recommend submitting your request before the deadline.
Due to a recent change in the law, New York State voters are no longer permitted to cast a ballot on a voting machine if they have requested to vote by Absentee Ballot. If you have changed your mind and want to vote in-person, voters who have requested to vote by Absentee Ballot can still vote in-person using an Affidavit ballot at early voting or election day poll sites.
We wish to thank Columbia University's School of International and Public Affairs for their outstanding efforts in putting together "Who's on the Ballot."


A Project of